Regional Humanitarian Project Manager *
Christoffel-Blindenmission Christian Blind Mission e.V Jobportal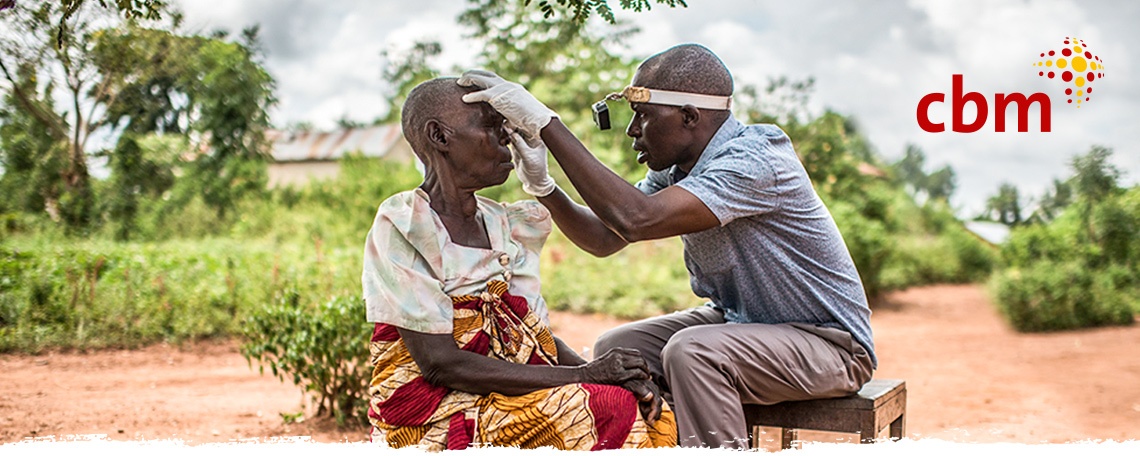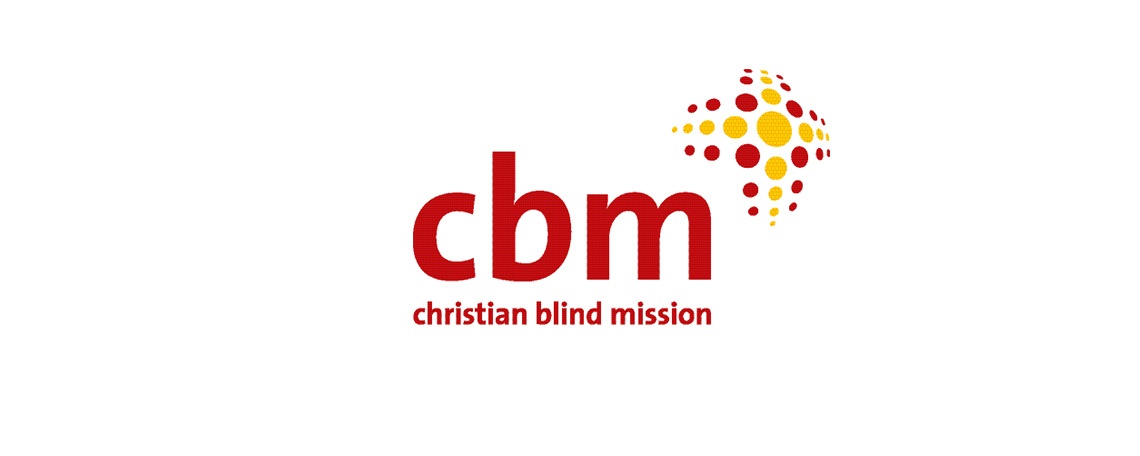 About CBM
CBM (registered as CBM Christoffel-Blindenmission Christian Blind Mission e.V.) is an international development organisation committed to improving the quality of life of persons with disabilities in the persons communities of the world. Based on our Christian values and more than 100 years of professional expertise, we address poverty as a cause and a consequence of disability. We work in partnership to create an inclusive society for all.
To expand our regional humanitarian programme development scope, we are looking for a Regional Humanitarian Project Manager

The position is a position with 40 h/week.

This position is only filled locally. With contractual conditions of the respective country. An expatriation is not intended.

This is a project fixed term contract of 3 years under local conditions to be based in the country of the successful candidate (Cameroon, Niger, Nigeria, Togo). The country's specific national labour laws are applicable.
These are your responsibilities
Main objective of the role
The Regional Humanitarian Project Manager will support the implementation, monitoring, evaluation and learning of CBMs activities under the project "Disability-Inclusive Humanitarian Action for displaced populations and host communities in the sectors health and protection in West and Central Africa". The project aims to improve living conditions and access to inclusive humanitarian aid of displaced populations (refugees, IDPs, returnees) and host communities with special attention to most vulnerable persons the before-mentioned sectors in selected regions in the countries DRC, Cameroon, Nigeria and Niger. The project is funded by the external donor German Federal Foreign Office (GFFO). Under the guidance and supervision of the Regional Programme Development and Oversight Manager, the incumbent will manage overall implementation of the project in a collaborative and systematic approach together with the four CBM Country Teams involved, manage and harmonize reporting by project partners for donor reporting and also manage specific regional Project Activities and foster organizational learning and cross-country exchange. S/he will also represent CBM in regional humanitarian coordination mechanisms and events, as per need.
A. Reporting and Administration
Develop and maintain a MEAL framework in collaboration with the four country teams and partners to measure the expected change envisaged by the project;
Supervision, examination and management of the project's programmatic progress, including an overview of the in-country situation of each country involved in the project;
Supervision, examination and management of the project's financial progress, including analysis of the in-country expenditure situations for each partner involved in the project;
Harmonization of reporting (programmatically and financially) from the four countries involved for donor reporting purposes;
Support the development of terms of reference for project-related procurement processes (e.g. for training venues, consultancies, financial audits etc.);
Manage regional project activities (e.g. evaluations, comparative disability inclusion review, learning exercises);
Visit project partners as per need for capacity development on management level;
Lead a Project Steering Committee with all relevant stakeholders involved for regional project management purposes, coordination and utilization of regional budget flexibility throughout implementation;
B. Capacity Development
Assure quality management of project activities as per project plan in collaboration with Country Based Humanitarian Coordinators and project implementing partners;
Lead the implementation of regular project reviews, mid-term and final evaluation;
Ensure overall project management, alignment of activities and provision of technical advisory services to the implementing partners in collaboration with Country Based Humanitarian Coordinators;
Ensure coordination and coherence with relevant CBM-projects and activities on regional and national level;
Represent CBM in international and regional conferences related to humanitarian action if necessary;
Document best practices and lessons learnt and share with key stakeholders;
Support country programmes to conduct and facilitate trainings where possible and ensure synergies in training curriculum development are used;
Support country programmes to utilise data obtained from MEAL to streamline or modify project activities.
​​​​​​​
Your core competencies…
Professional Knowledge
Attention to Communication
Coordination Skills
Initiative
Results Orientation
Strategic thinking
Interpersonal effectiveness
Developing Others
Building Collaborative Relationships
Ability to remain flexible and work well under pressure
These are your qualifications
University degree in social sciences, development/humanitarian studies or related field.
Minimum of 5 (five) years of proven professional experience in MEAL, Finance Management, and humanitarian programme management including in complex humanitarian settings through national partner organisations.
Proven experience of working with variety of stakeholders including local and international INGOs, government and donor agencies, and inter-agency humanitarian coordination.
Strong facilitation and presentation skills.
Experience in strategic management of large and complex humanitarian programmes and budgets.
Demonstrated knowledge and experience in practical application of humanitarian standards and capacity building of humanitarian actors.
Knowledge and willingness to learn about the local humanitarian contexts in Cameroon, Niger, Nigeria and DRC and related emerging trends.
Understanding of disability inclusion and related legal frameworks and standards, especially about disability inclusive humanitarian action and working with Organisations of Persons with Disabilities (OPDs) would be desirable.
Experience in networking and advocacy.
Demonstrated experience with working and/or traveling in occasionally insecure areas and following strict safety & security protocols.
Self-starting individual who is capable of working with minimal supervision and with a clear vision of participatory approaches.
Commitment to CBM's Values and Policies.
Language understanding: English and French (professional proficiency)
Skills in: MS Office package, incl. Microsoft TEAMS, MS SharePoint Solutions, MS Navision.
What we offer
A meaningful position with a lot of creative freedom in the world's leading organisation in the field of Disability Inclusive Development
A fair salary and other social benefits based on the local conditions in the country you apply for
An approachable, agile organisation with self-reliant people in a diverse and collegial team and great team spirit
How to apply
Please apply exclusively online via our applicant portal (see APPLY NOW).
A letter of motivation, CV and relevant (work) references complete your application.

We look forward to receiving your application!

Your contact person: Mrs Annick Mindébè Kelelen

We would like to further promote diversity in our teams and therefore welcome applications from people of different ethnic and social backgrounds, religions and world views, different ages and genders, and especially from people with disabilities.

*Suitability is decisive, gender is irrelevant!