Programme Operations Officer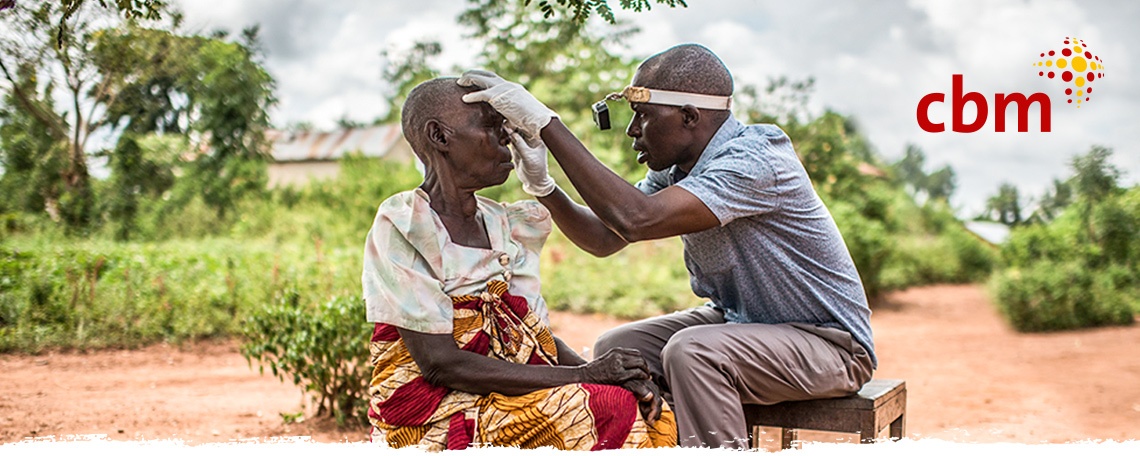 About CBM
CBM (registered as CBM Christoffel-Blindenmission Christian Blind Mission e.V.) is an international development organisation committed to improving the quality of life of persons with disabilities in the persons communities of the world. Based on our Christian values and more than 100 years of professional expertise, we address poverty as a cause and a consequence of disability. We work in partnership to create an inclusive society for all.
CBM seeks to recruit a Programme Operations Officer based at the CBM Ethiopia Country Office. The position facilitates and supports partners maintain acceptable control and compliance and reporting standards on donor funds in line with CBM and donor agreements. 

This position is only filled locally. With contractual conditions of the respective country. An expatriation is not intended.
These are your responsibilities
Guide partners to set up and maintain financial control systems and processes to ensure that financial resources as used by partners are in compliance with CBM financial policies, standards and procedures, and with specific donor requirements and contracts and provide training/coaching as needed.
Work in direct liaison with the programme team and provide ad hoc reports as may be required.
Perform periodic audits or spot-checks of partner financial management and control systems.
Enforce partner delivery of timely, complete and quality financial reports in line with CBM's requirements, including annual financial statements; verify quality and provide feedback to partners.
Maintain database of partner reporting records in order to ensure the right cash balance is well managed and maintained.
Give immediate notification of (critical) finance issues, and engage actively in the resolution of these issues.
Monitors cash balances with partners.
Support partners in all aspects of the annual and multi-year budget process with partners, in line with CBM's budget guidelines.
Conduct the financial and legal compliance as part of partner assessments to assess capacity gaps.
Conduct field monitoring visits to partners together with the CBM programme team
Organize and conduct training of Partner organisations in financial management of grants to strengthen the capacity for high quality performance.
Oversee the development of the budget component of all proposals, ensuring all costs are accounted for and maximum costs are recovered before approval by the Finance Manager;
Critically analyse partners' financial reports for compliance against approved budgets; (e.g., PPR, CBM Project Financial Checklists, consolidated reports for consortia partners..)
Track and monitor partners project implementation rate in relation to fund transfer rate to ensure partners are receiving project funds on time.
Document the key highlights noted in the financial regular and monitoring reports and report on the progress of the implementation of recommendations by CBM, project auditors and other stakeholders through persistent follow ups.
Review periodical program fund reconciliation statements against financial reports from the implementing partners to ensure completeness and accuracy of financial reports.
Organize and participate in financial reviews and investigative audits of partners, and suggest corrective action as appropriate on areas in partners' financial systems and procedures that need improvement.
Development of Terms of Reference for project financial monitoring visits and audits and ensure that CBMs accountability requirements are incorporated in the TORs.
Identify red-flag partners, compile the red-flag reports and checklists, follow up with the partners and provide regular updates to the Finance Manager, Program team, Finance Manager and Country Director.
Upload approved financial and narrative project reports in agreed CBM Document Management systems (Navision and SharePoint).
These are your qualifications
·         Degree in Finance, Accounting, Economy, Business Management/Administration or any other relevant field
·         A professional accounting qualification (such as CPA, ACCA or CIMA) and Project Management knowledge is an asset.
·         Minimum of 3-years of experience in a similar position ensuring effective financial management, systems and controls, including institutional grant management, particularly with an international development organization.
·         An Effective team player who is able to work diplomatically and with sensitivity with individuals from a variety of cultures, professions and personal backgrounds.
·         Advantage of lived experience with disability.
·        Ability to develop finance management capacity in others, and promote the importance of solid financial controls internally and to partners.
·         Solid understanding of project cycle management.
·         Demonstrated report writing skills and ability to prioritise work and meet deadlines.
·         Thoroughness and business acumen.
·         Attention to effective written and verbal communication.
·         Reflects CBM values in daily work.

 
What we offer
A meaningful position with a lot of creative freedom in the world's leading organisation in the field of Disability Inclusive Development
A fair salary and other social benefits based on the local conditions in the country you apply for
An approachable, agile organisation with self-reliant people in a diverse and collegial team and great team spirit
How to apply
Please apply exclusively online via our applicant portal (see APPLY NOW).
A letter of motivation, CV and relevant (work) references complete your application.

We look forward to receiving your application! 

Your contact person: Ms. Hellen Kwendo

We would like to further promote diversity in our teams and therefore welcome applications from people of different ethnic and social backgrounds, religions and world views, different ages and genders, and especially from people with disabilities.

*Suitability is decisive, gender is irrelevant!